.. it is one of mother nature's masterpieces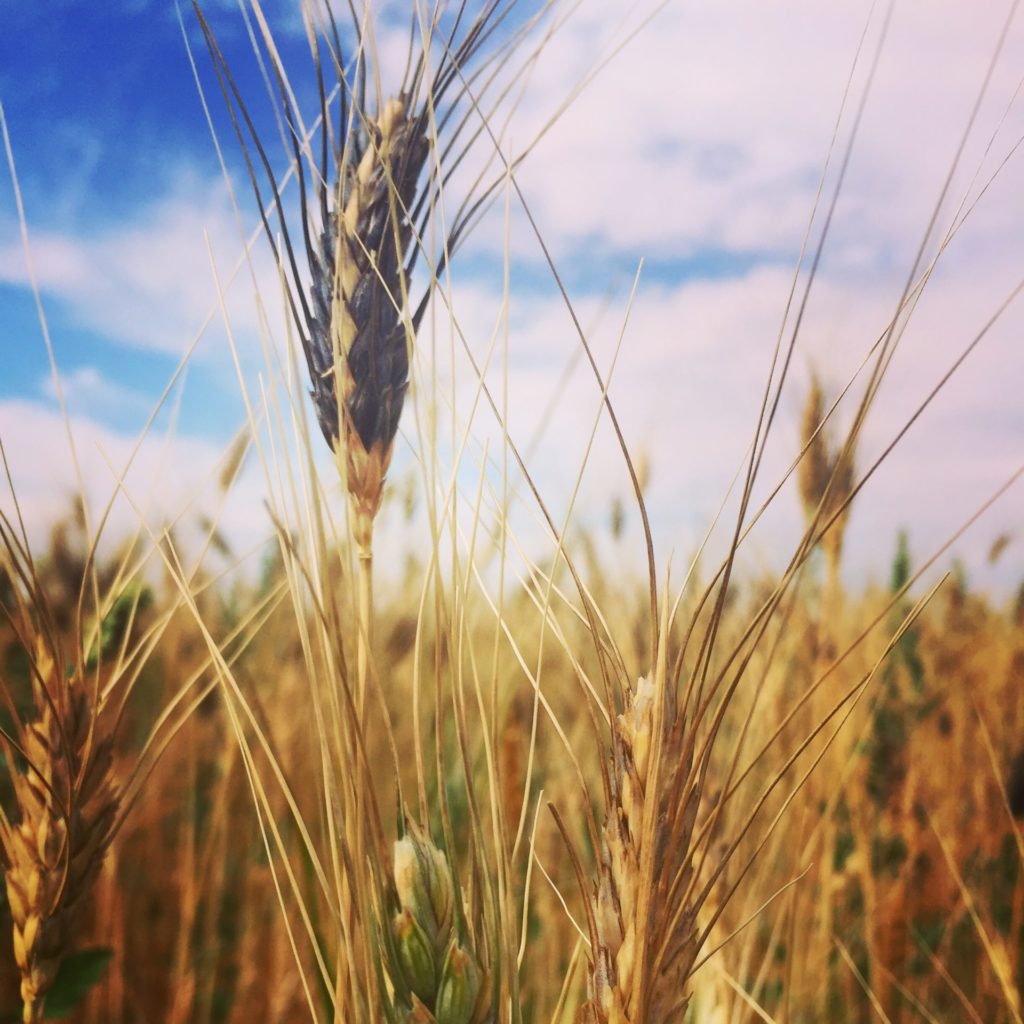 Meet Claudia Bouvier, co-founder of Pastificio Boulder. She is part of an influential community of entrepreneurs and activists that seek to eliminate the negative nutritional and environmental impacts of mass-produced food system. Pastificio does so by crafting heritage grain pasta that people can't get enough of. We are jazzed that Claudia wants to be part of our series. #creamofthecrop
If you were a grain, which one would it be?
– Without a doubt, Blue Beard Durum! It is not only an ancient variety that is delicious and perfect for pasta making, it is one of Mother Nature's masterpieces. It is an absolutely stunning plant, the most beautiful crop in the field.
Whole grain or not?
A blend! We love the flavor, nutrition and depth of the whole grain flour but also enjoy the lighter texture of the pasta when whole grain flour is blended with semolina.
What does your grain alias pair best with?
In the form of a tradizionale Rigatoni, with a simple Pomodoro sauce. And plenty of vino rosso!
What role do you (the real you) play in the grain economy today?
We see Pastificio Boulder becoming an inspiration to many in the grain economy who believe in better ways of cultivating the land, supporting biodiversity, respecting and nurturing the work of real farmers and creating better food in all possible senses. Food that is delicious, that is nutritionally dense, that we all can digest and feel well after eating it, that connects people and our communities. Food that is packaged in the most sustainable way, without plastics.
And in ten years?
We wish we could grow Pastificio in an organic and sustainable way, evolve and expand collaborations with farmers, while still crafting the pastas as artisan as we do today. We also wish we could inspire other companies to find solutions that are better for the environment, our bodies, our communities, our children and future. An inspiration to question what currently is in place, to think critically about our processes, systems and understanding of food. I dream about being able to teach handmade pasta again and closely interact with our community.
Show and tell!
When we first dreamed of Pastificio Boulder, I went to Italy to research the world of pasta and apprentice in pasta making. Spending time in that beautiful country, made me realize how deeply connected I was to the culture and all my four Italian grandparents. It went beyond the language and traditions, it translated as a deep appreciation of food that is seasonal and at its peak of flavor, often grown in backyard gardens, dishes made from a handful of ingredients, as delicious to the body as they are for the soul. The connection created amongst people through food, the energy and love communicated when you hand someone a plate of food made with so much love and care.

Today at Pastificio, our pasta making is quite different from the handmade version I learned in Italy. Our main pasta crafting process is by extrusion while my journey years ago led me through a handmade, mattarello stretched sfoglia path. But, to this day, we gather in the kitchen on Sundays to celebrate our traditions and together, keep the handmade pasta making alive in the family.
More on Claudia and Pastificio Boulder